"A warm third-space with a palette referencing to the roots of coffee production."

The Emmapassage is a shopping center in the heart of the city of Tilburg. It first opened its doors in 1991 and forms an important pedestrian connection between the Stadhuisplein (West) and the Pinusplein (East). Extensive renovation and modernization was done between 2019 and 2020: adding 170 apartments atop the 10,000 square meter shopping area.

The Starbucks corner coffeehouse will see a high volume of foot-traffic. The two glass facades offer unobstructed views of the warm interior, and both facades have a customer entrance. The interior was designed with the intent of maximizing the size of the customer area, and cleverly optimizing the back of house staff and storage area. Warm tones and earthly textures reference to the roots of coffee production.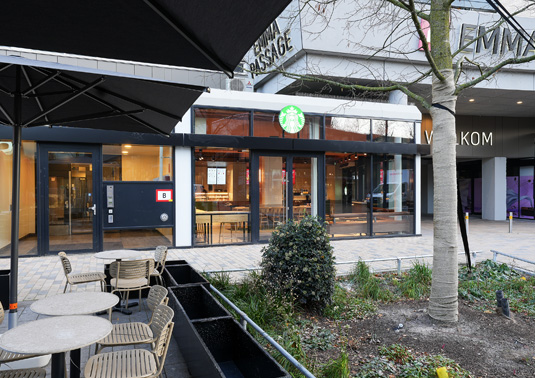 Exterior with high transparency and an outdoor terrace.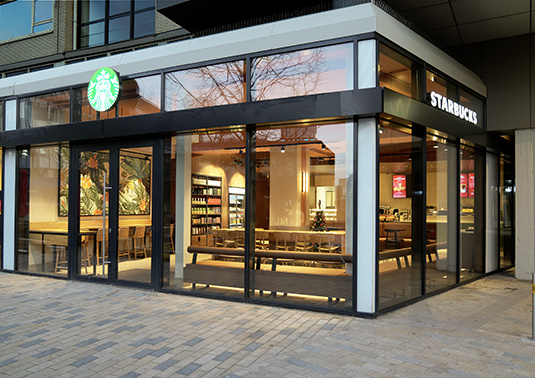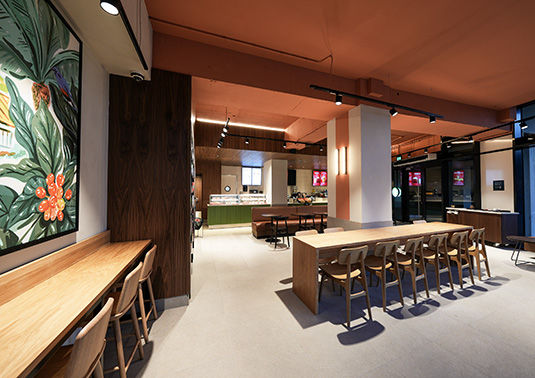 Interior customer area with warm tones and earthly textures.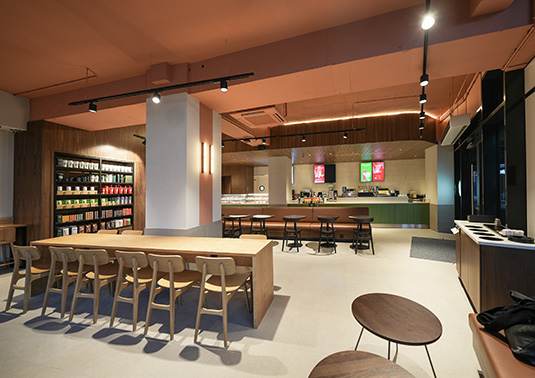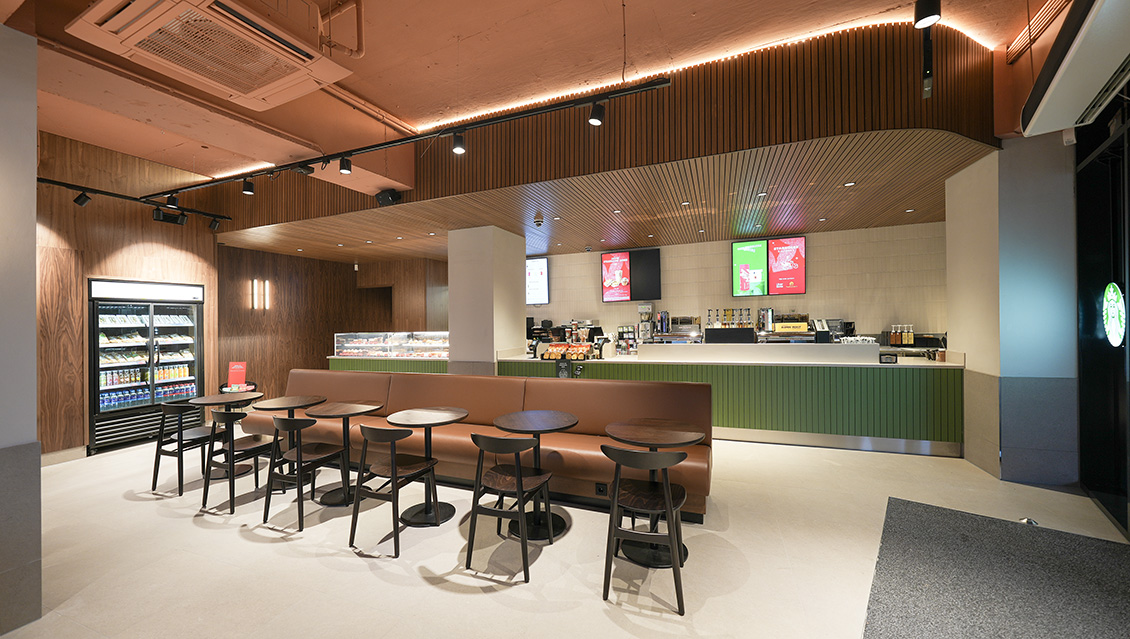 The recessed ceiling above the bar is cladded with oak veneer slats and a lighting strip offsets the bar from the seating area.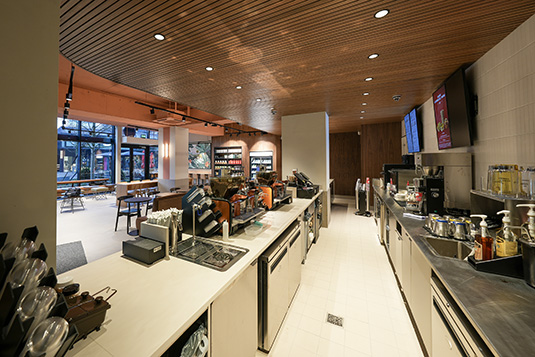 Front- and back-bar by Farnke.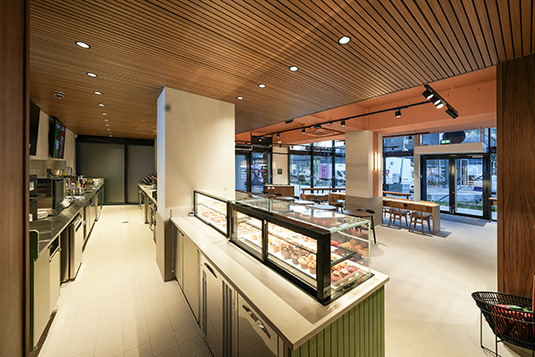 Front-bar and fresh pastry case.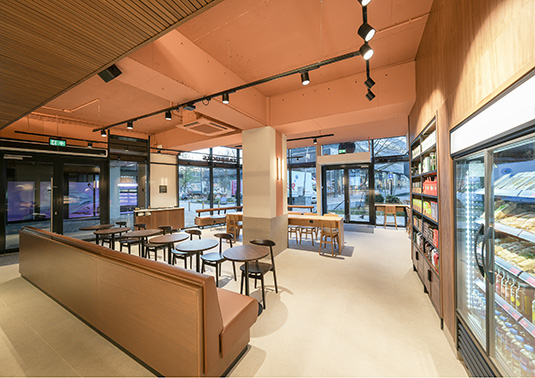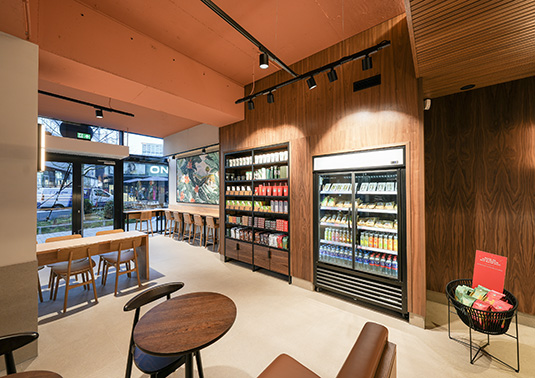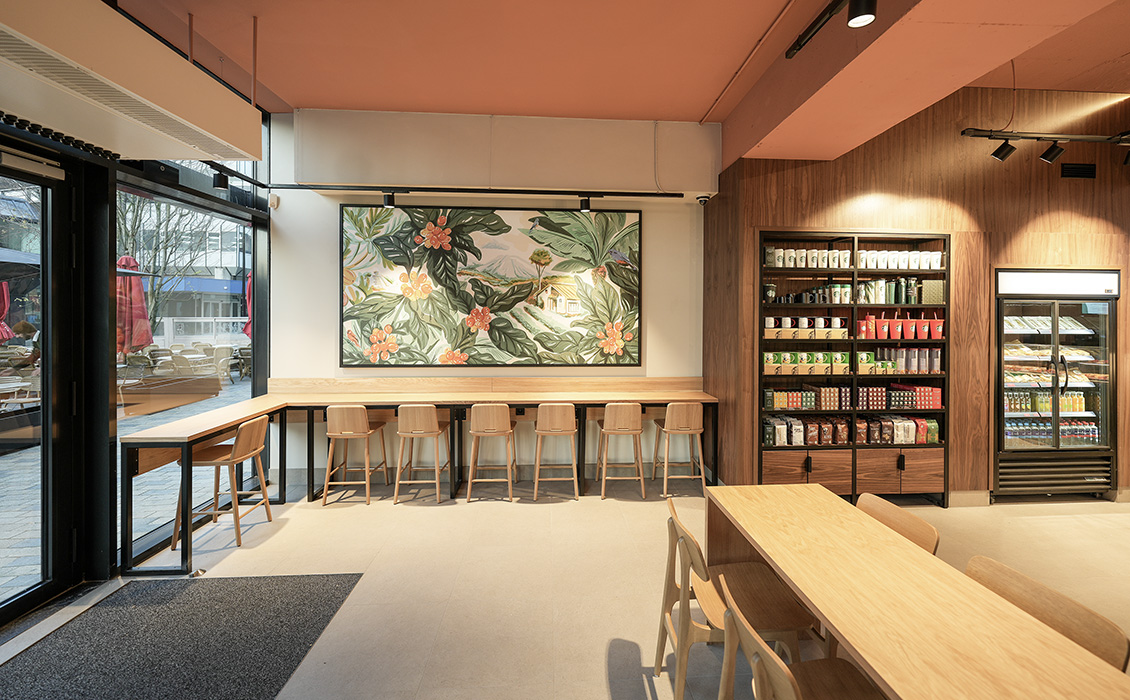 West-wall with artwork by Igma and furtniture by Hutten.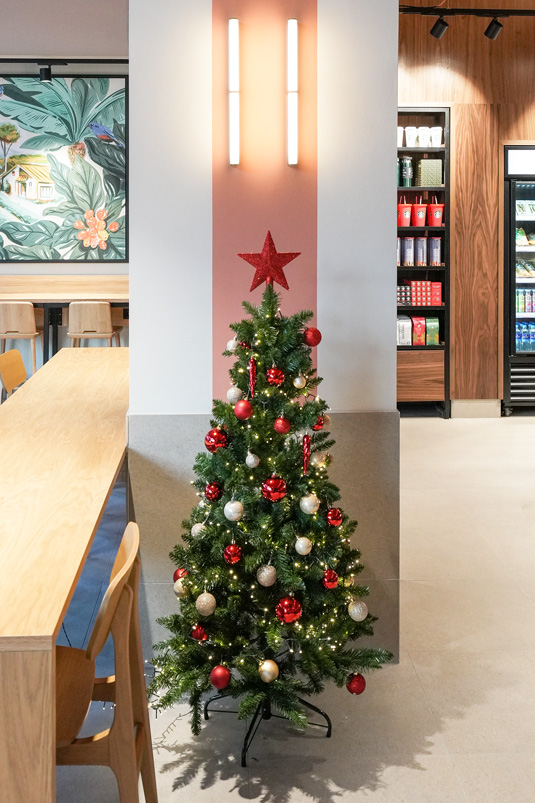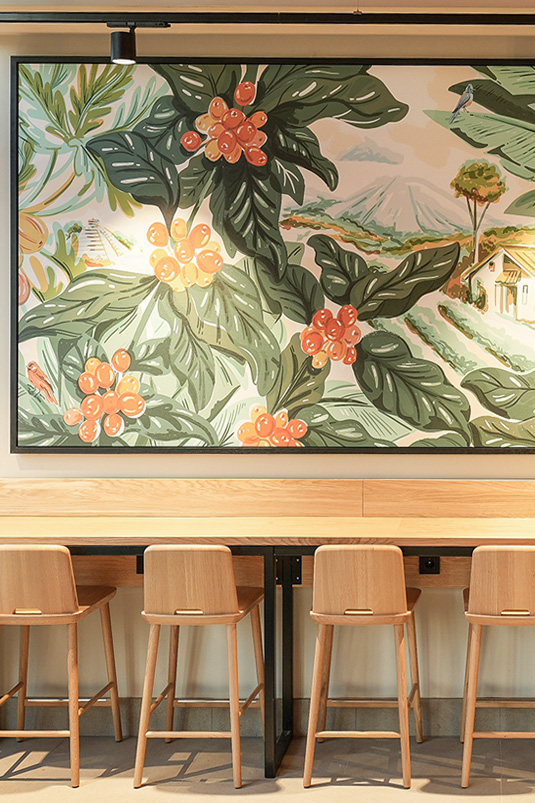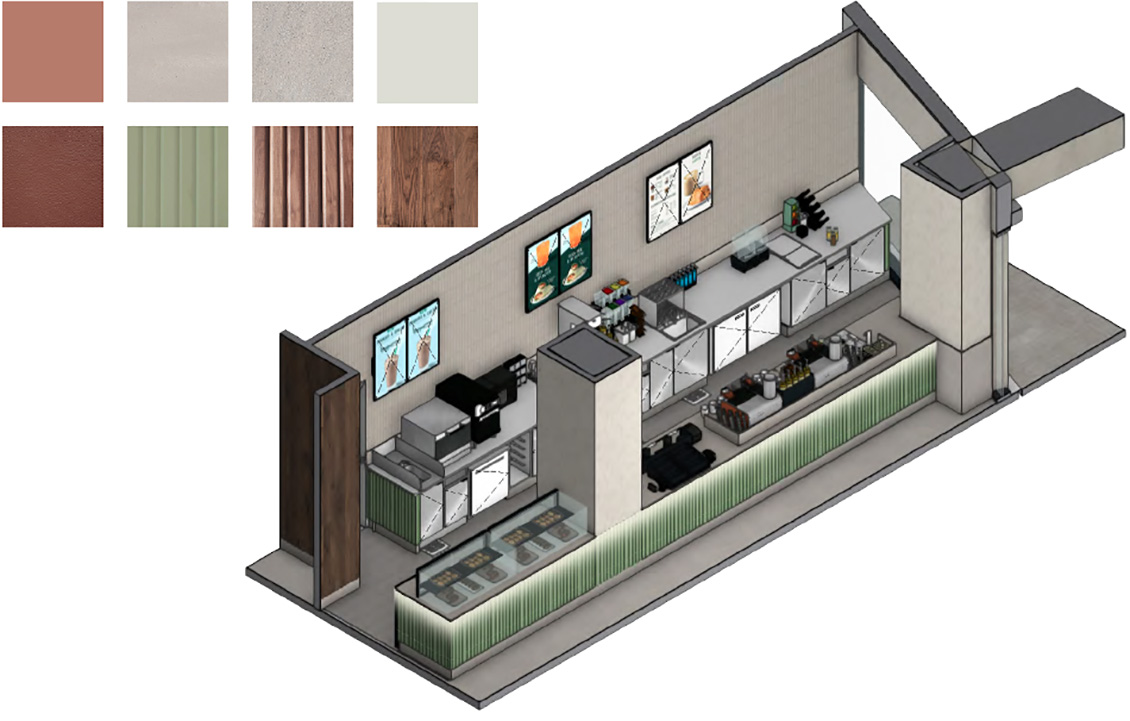 Material palette and 3D-render of the bar design.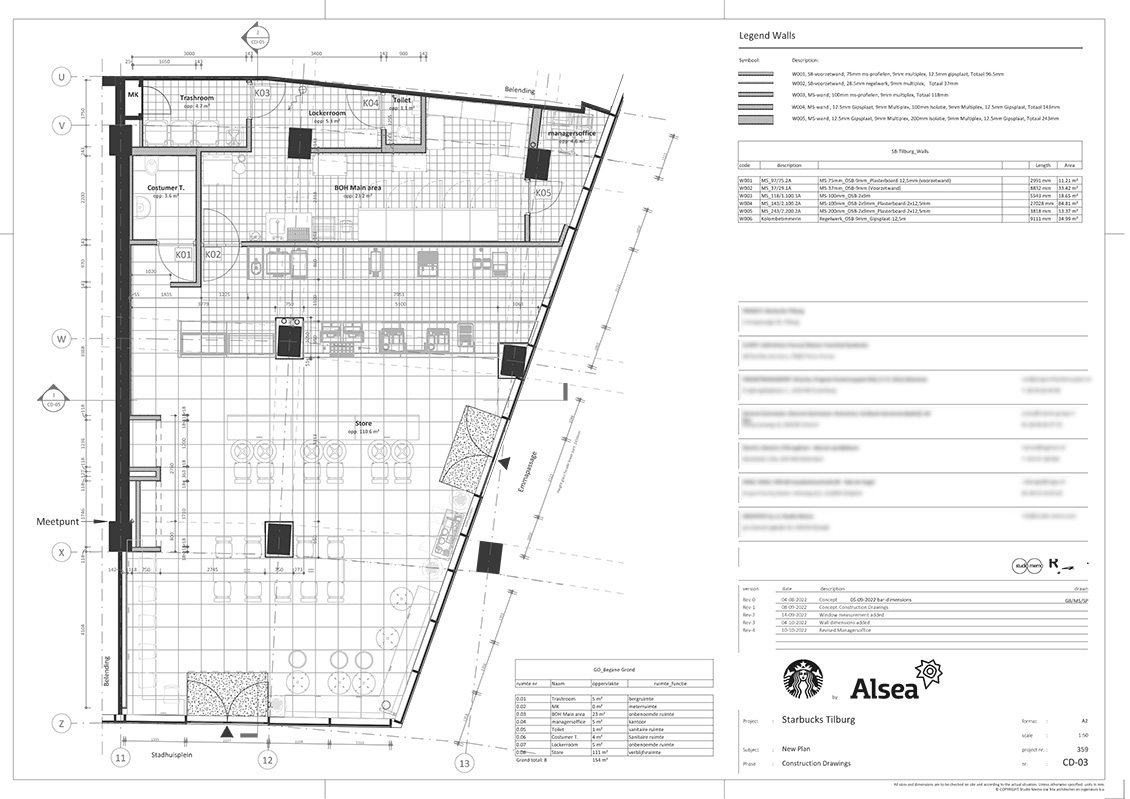 Construction Drawing: ground floor layout.

Project: Starbucks Emmapassage
Client: Alsea / Starbucks Coffee Netherlands
Location: Paleisring 27-29, Tilburg, The Netherlands
Type: Hospitality / Café / New build
Size: 170 sqm / 1830 sqft
Status: Completed

Design: Starbucks EMEA, Alsea, Studio Memo
Architect of Record: Studio Memo in partnership with R4a
Construction Management: Program Kostensupport
General Contractor: Krämer Groep
MEP Engineer: ETB Lugthart
Bar: Franke
Furniture: Hutten
Artwork: Igma
Project Photography: Fas Keuzenkamp