"A transparent glass plinth complemented by a lightweight interior and offset by tones of velvety-purple."

The old C&A Building at the 18 Septemberplein in Eindhoven was designed by Jan van der Laan and opened to the public in 1952. Following inessive use and various alterations over the decades, internationally renowned architecture firm UN Studio rebranded, refurbished and modernized the iconic building.

In line with UN Studio's design philosophy of reducing material and restoring the transparent glass plinth (as originally designed by Jan van der Laan), Starbucks presents itself through a full-height, slightly skewed front facade. A lightweight, modernist interior with a palette dominated by stainless steel and velvety-purple complements the use of lightweight structures and structural glass, throughout the building.

The building, including the Starbucks coffeehouse, holds a BREEAM-Excellent Certification. Sustainability measures include disconnecting from the natural gas network, solar panels on the roof and aiming to be Net Zero Carbon in operation.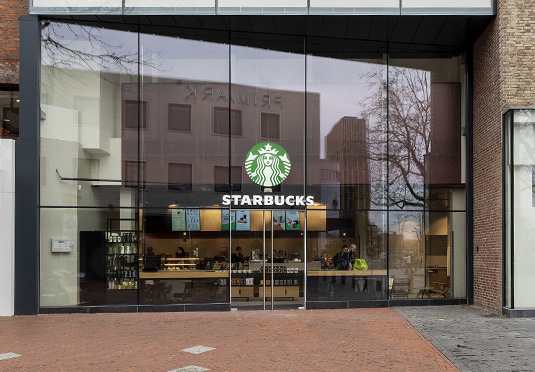 Main entrance with direct approach to the bar.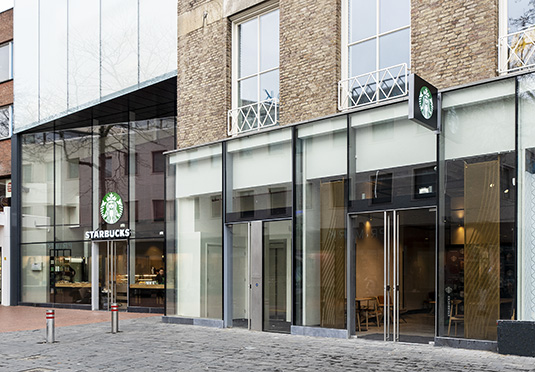 Secondary entrance to the right of the main entrance.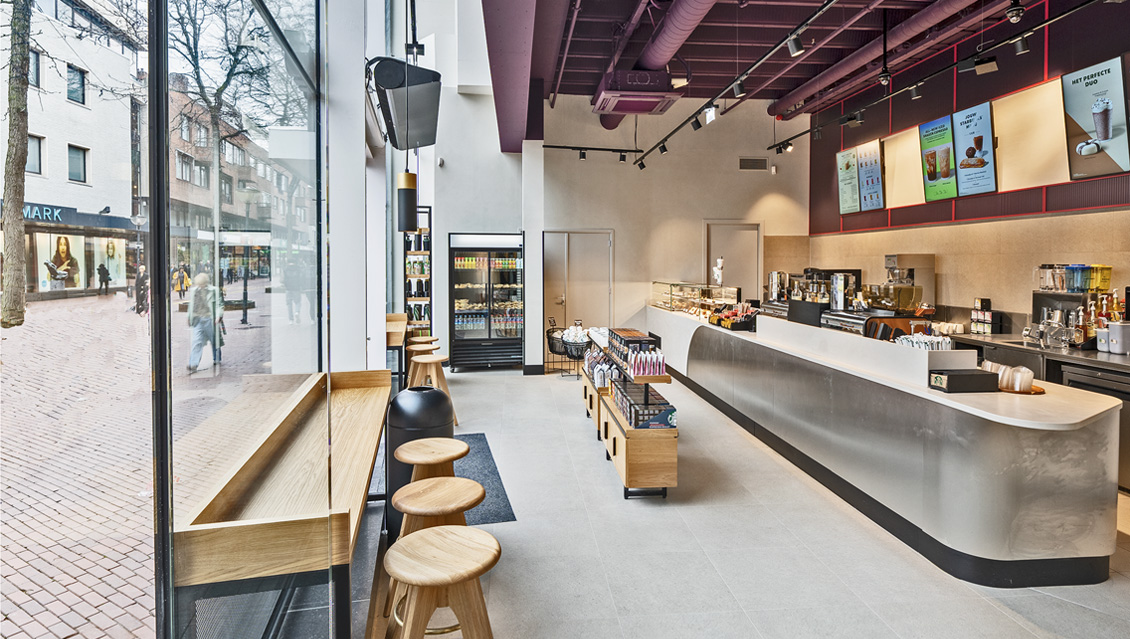 The bar is displayed over the full length of the glass facade as one clean, bold element.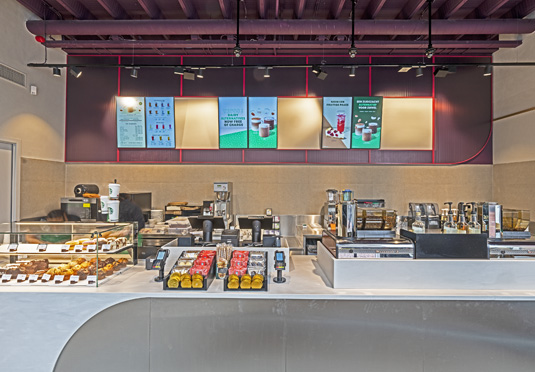 Purple panels form the backdrop for the menu screens.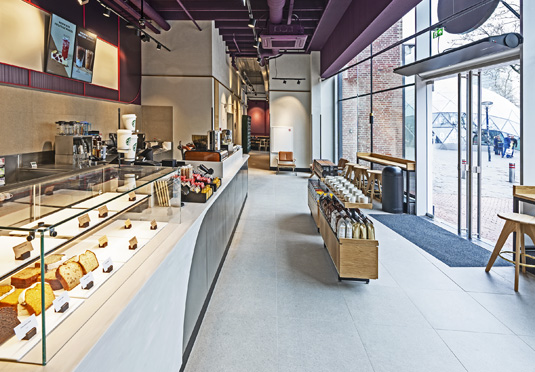 The cool tones of the customer area are offset by the light furniture and the purple plane of the ceiling.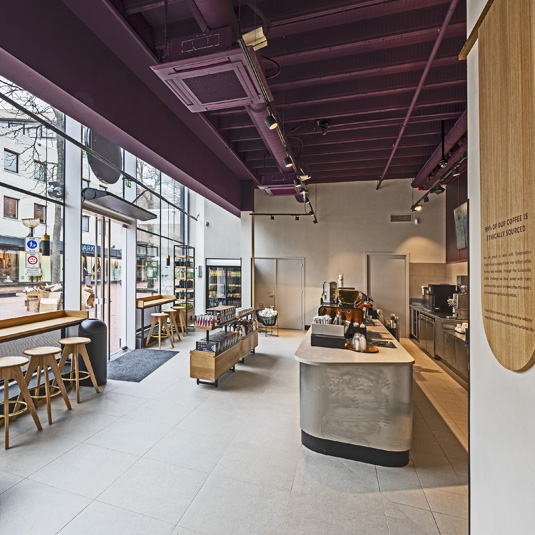 Main entrance and customer circulation in front of the bar.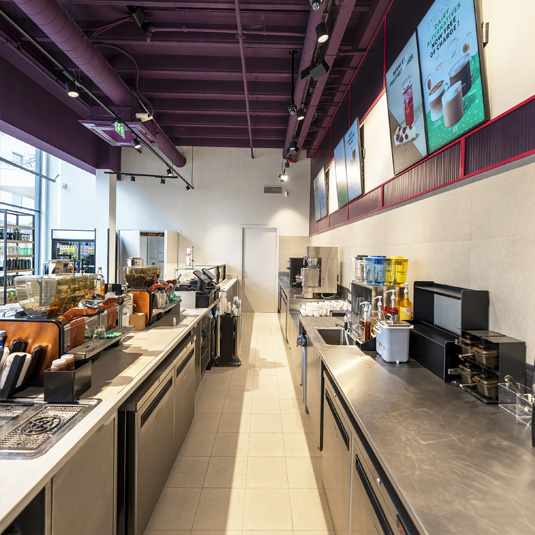 Front- and back-bar by Franke.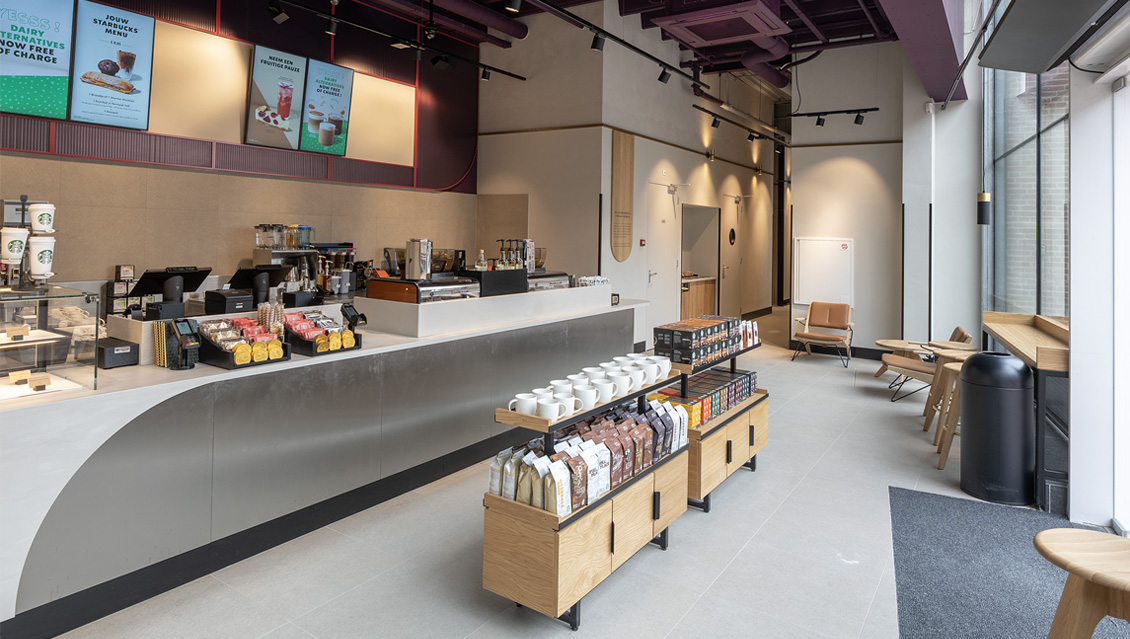 Customer circulation around a rectangular merchandise island.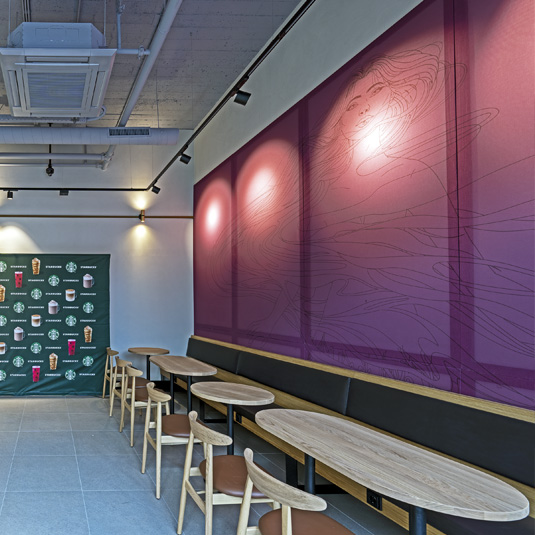 Additional seating area with a banquette by Hutten.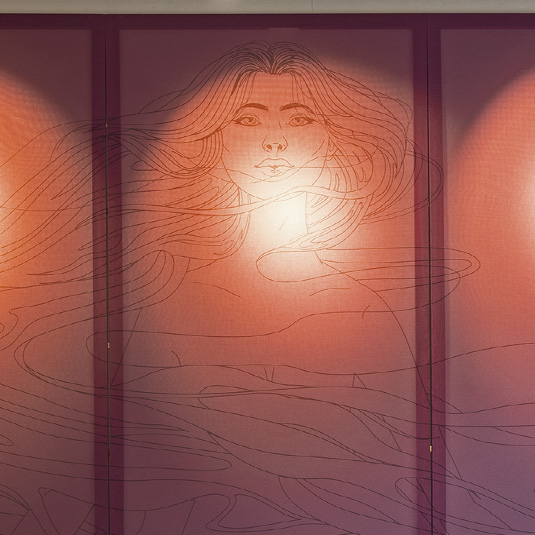 Artwork inspired by the Starbucks Siren, by Igma.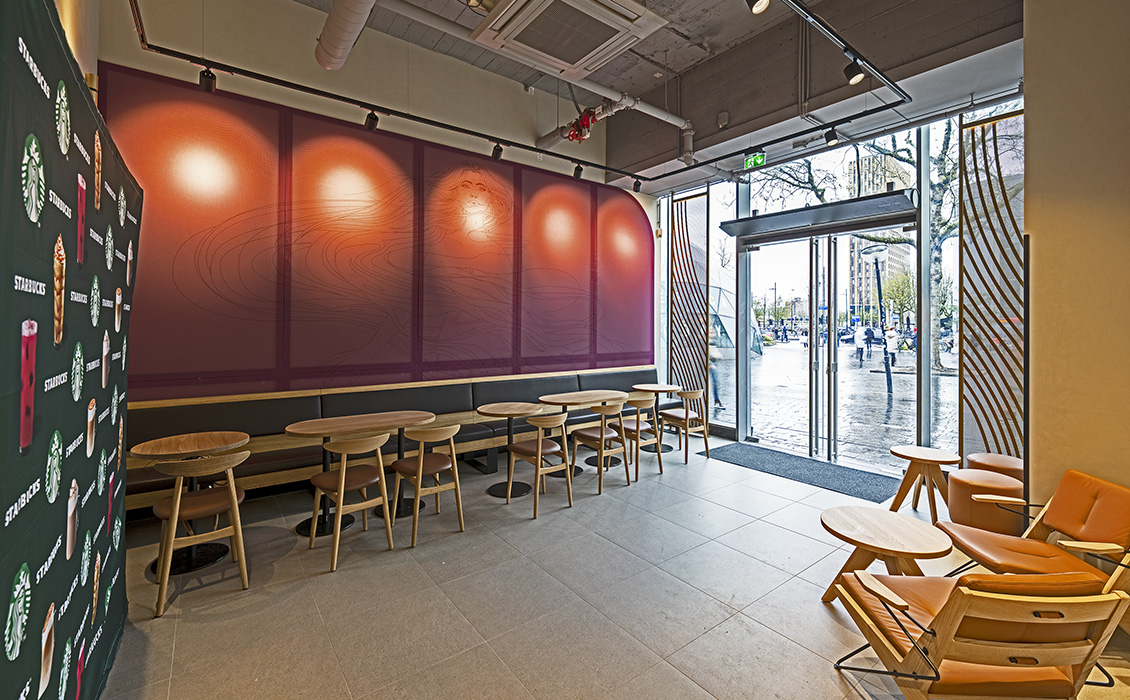 Additional seating area and the secondary entrance.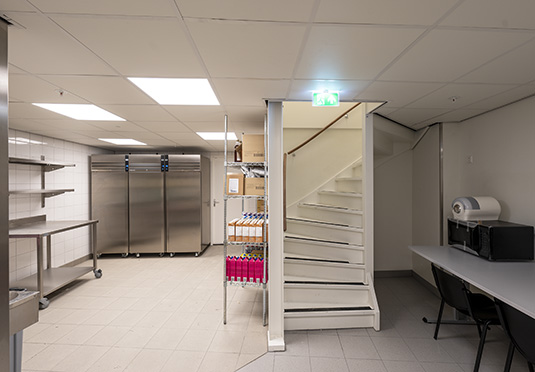 The back of house area located in the basement.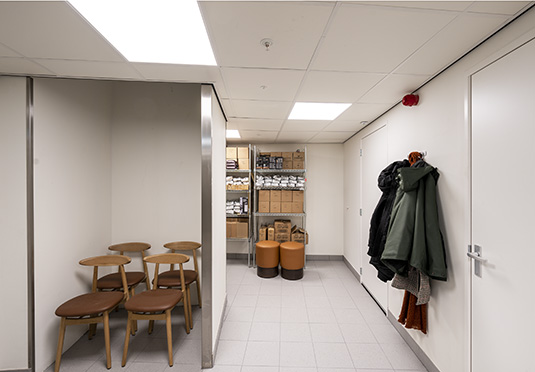 Space for a future dumbwaiter, in the niche on the left.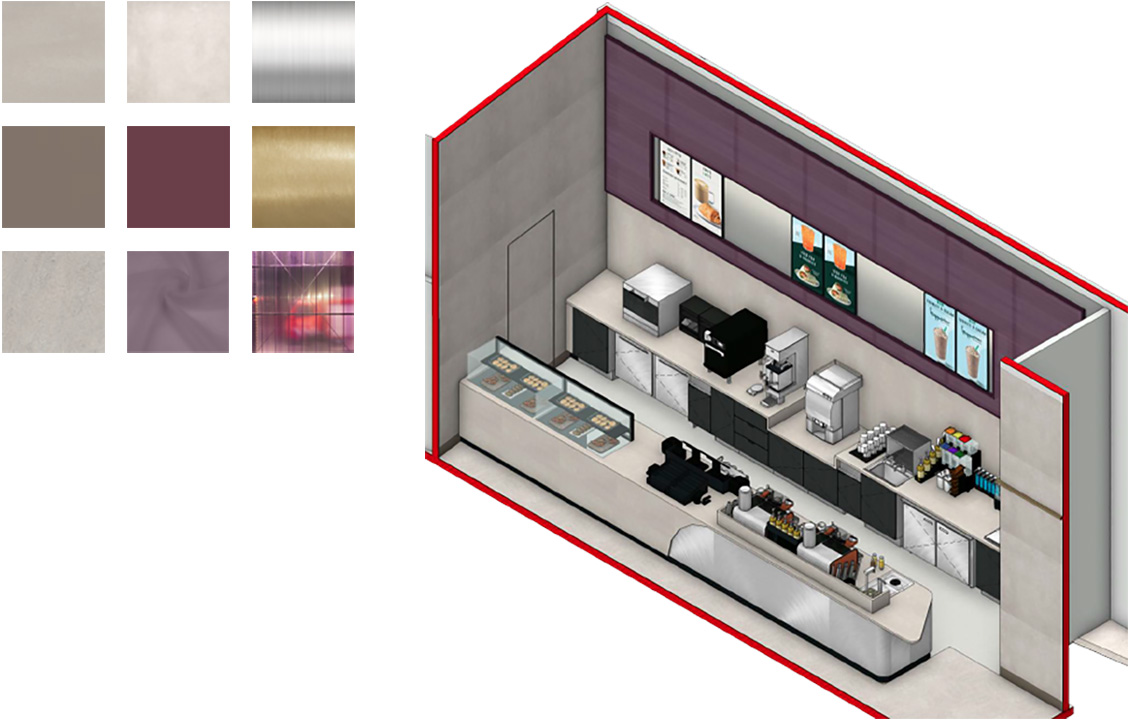 Material palette and 3D-render of the bar design.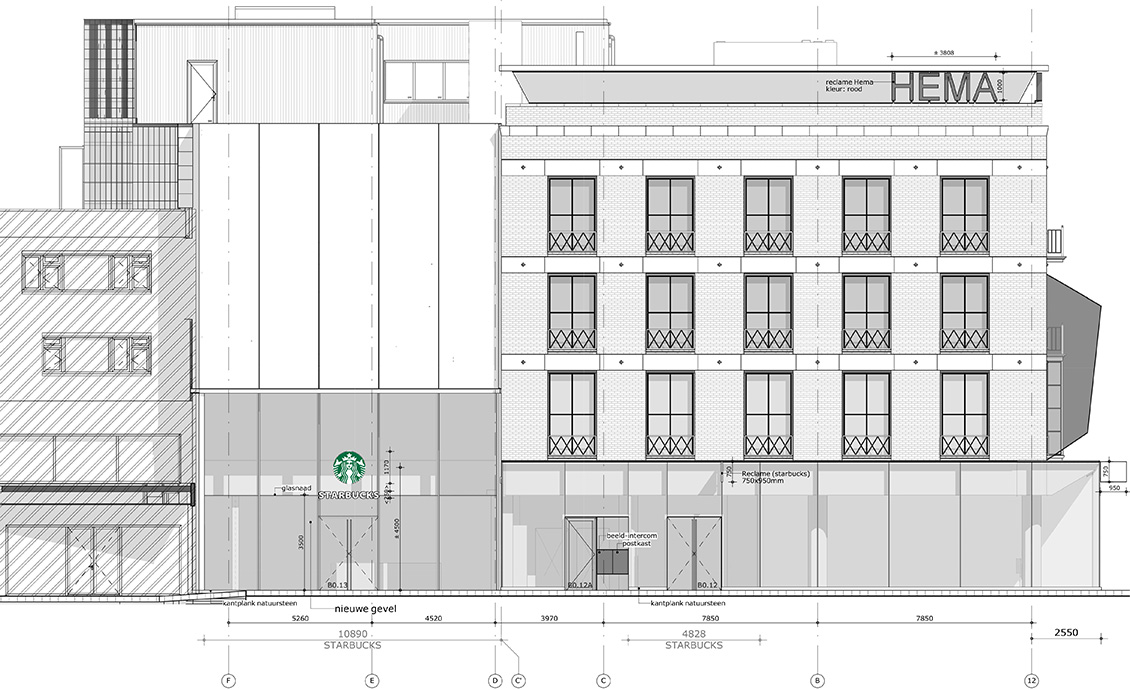 East elevation: facade with main entrance to the store.

Project: Starbucks Hermanus Boexstraat
Client: Alsea / Starbucks Coffee Netherlands
Location: Hermanus Boexstraat 2, Eindhoven, The Netherlands
Type: Hospitality / Café / New Build
Size: 135 sqm / 1453 sqft
Status: Completed

Design: Starbucks EMEA, Alsea, Studio Memo
Architect of Record: Studio Memo in partnership with R4a
Construction Management: Program Kostensupport
General Contractor: Krämer Groep
MEP Engineer: ETB Lugthart
Bar: Franke
Furniture: Hutten
Artwork: Igma
Project Photography: Fas Keuzenkamp