"Enhancing the spatial quality through minimalistic, lightweight and tactile design."

Studio Memo was invited to enter into a design adventure with the charismatic couple living in the three bedroom home. A house designed in the characteristic late 1970's Dutch style of horizontal brickwork and diagonal accents. The adventure became a collaborative design quest where many evenings were spent with the clients at their kitchen table: refining ideas, reimagining solutions, and exploring opportunities. From the offset, design ambitions were set high but without pompous or grandeur, and certainly without compromise.

The result reflects a design-concept centered around air and light. Tactility is expressed through the horizontal faces: the Margres ceramic tiling, the composite countertops, and the warm wood flooring at the lower level and the new, custom staircase. The living room spills into a panoramic view of the garden and the ecological swimming pond, drawing in the hues of green. All windows were replaced by triple pane aluminum framed HR+++ windows with integrated, automatic blinds. Light is further drawn in by adding a new window on the South-West facade and introducing a slender vertical window for the bathroom.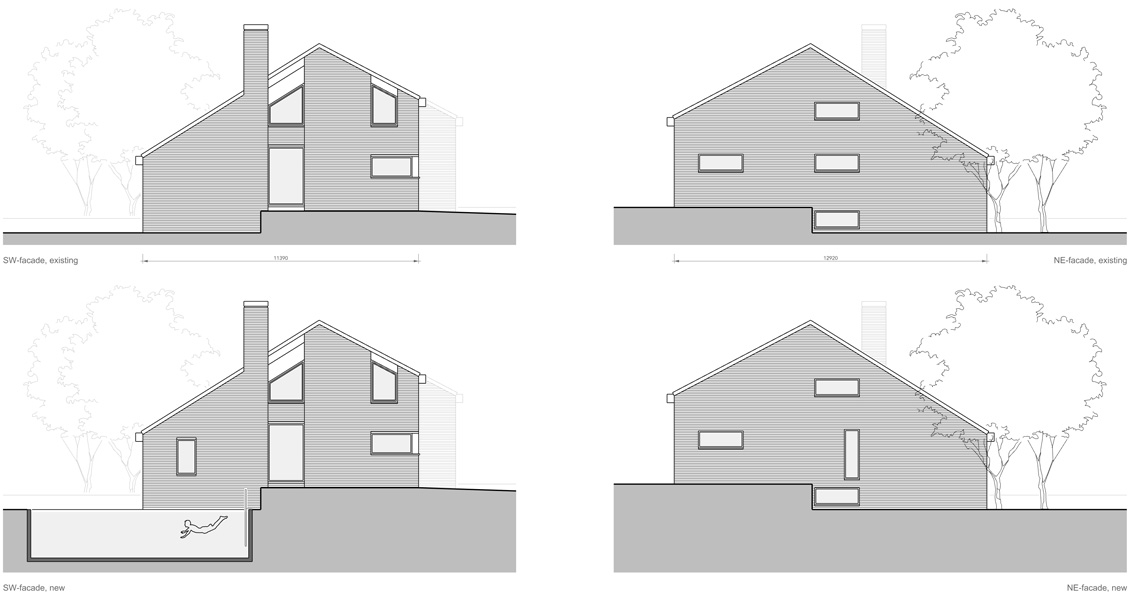 Existing (top) and new (bottom) South-West and North-East facades.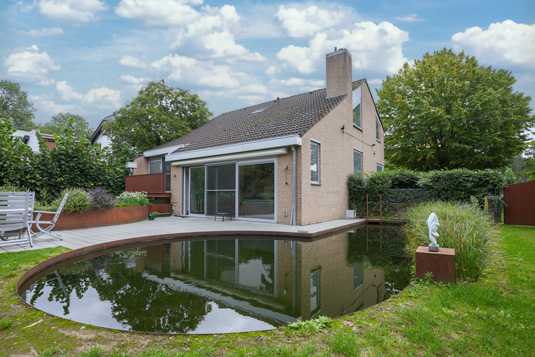 The garden with an ecological swimming pond.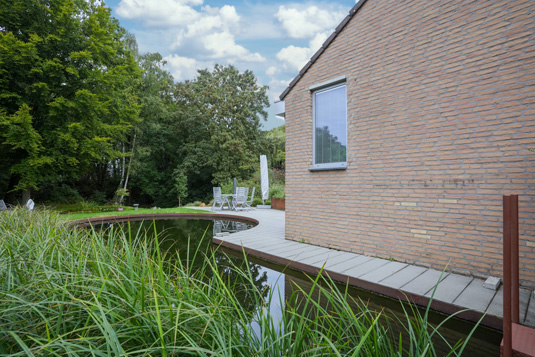 A new window was created in the South-West facade.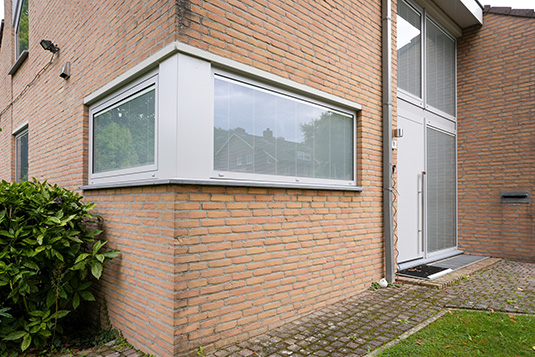 New windows with integrated blinds between the triple glass panes.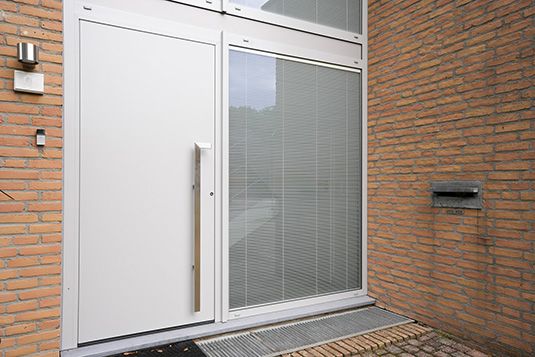 New extra-wide front door with minimalist handle and fittings.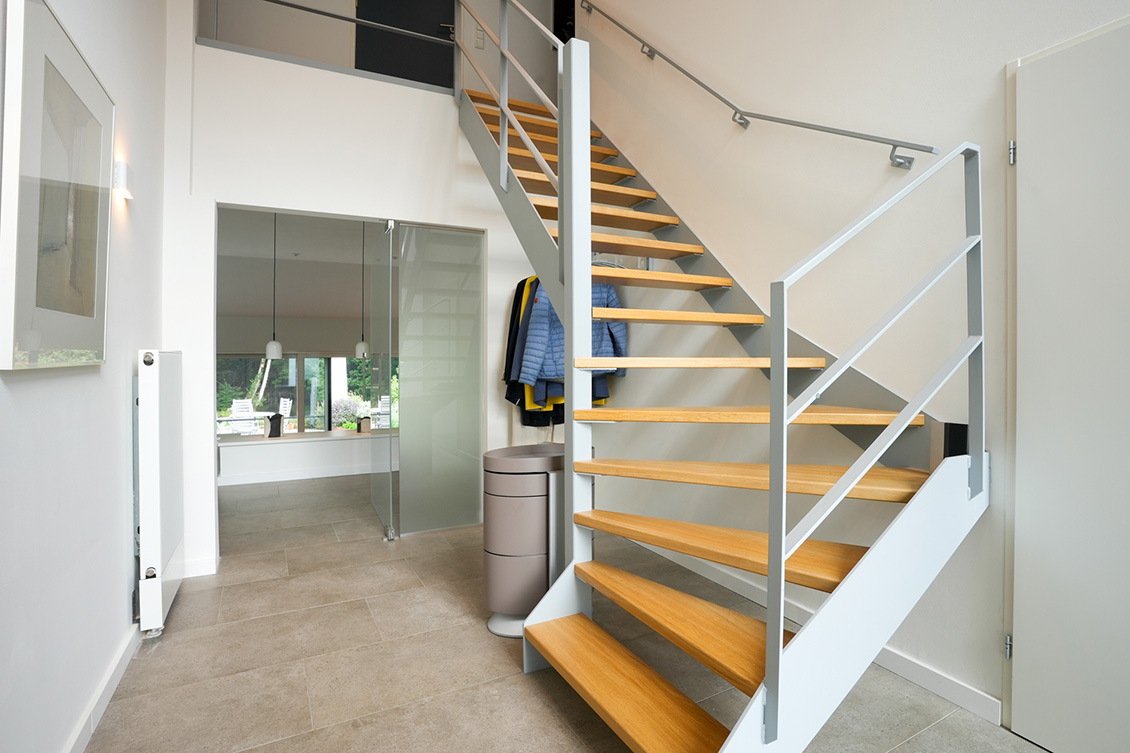 A custom design staircase maximizes the space of the entry hallway. Tile flooring (45 x 90 Margres Underground Silver) and floor heating was laid throughout most of the renovated area.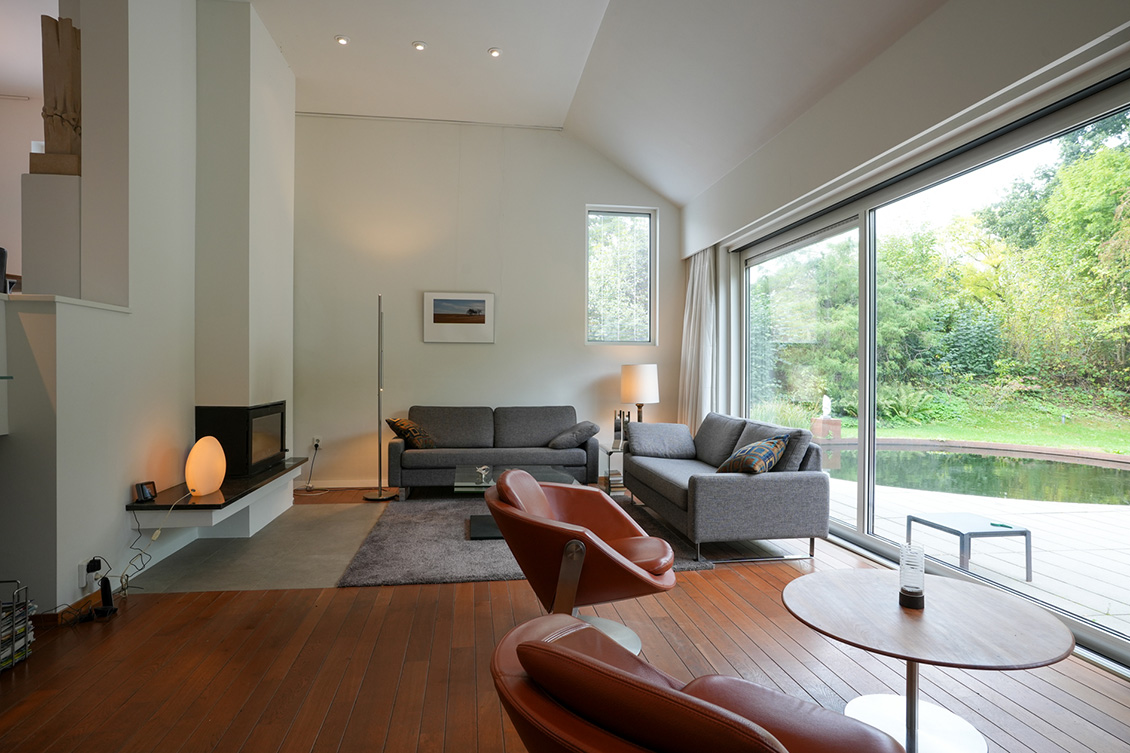 The glass sliding doors offer a panoramic view of the garden and swimming pond, and the new vertical window livens the back wall.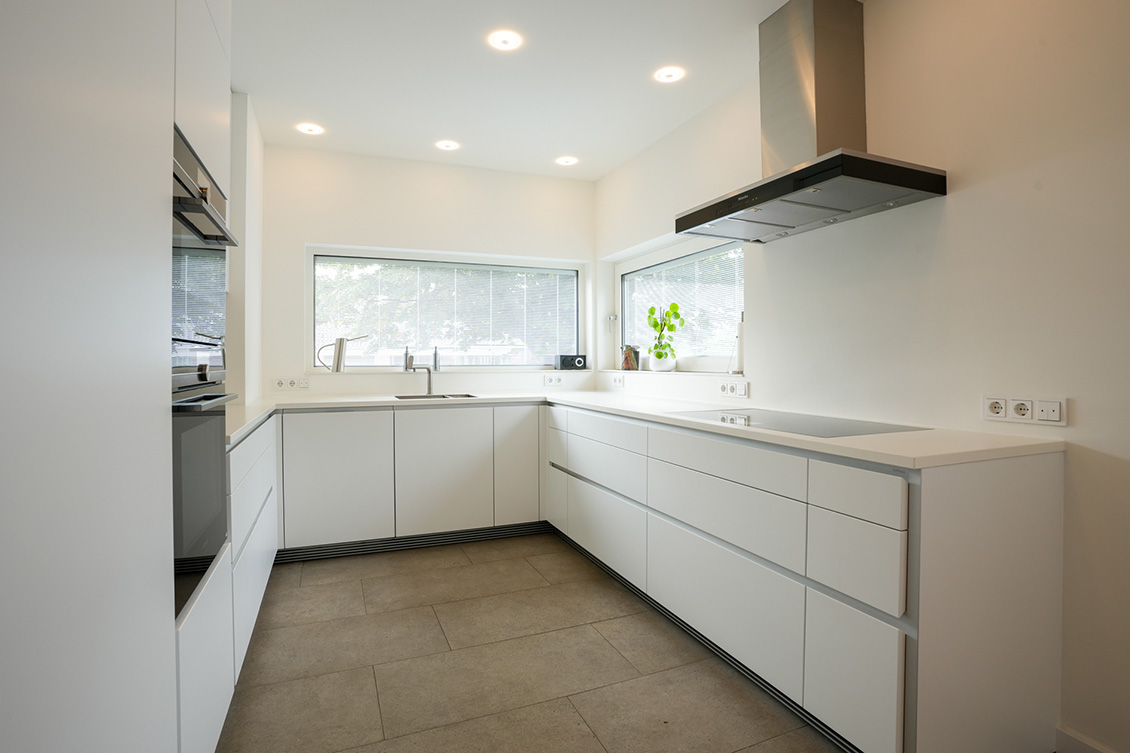 Clean, bright and minimalist design of the kitchen, with ample natural and artificial lighting.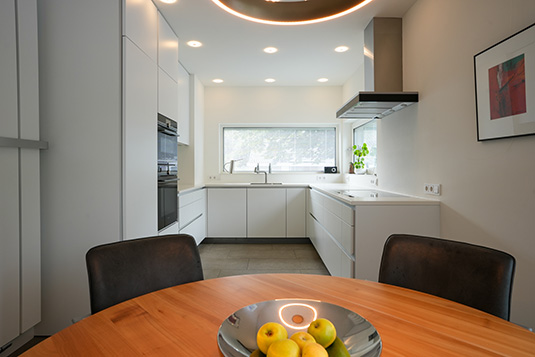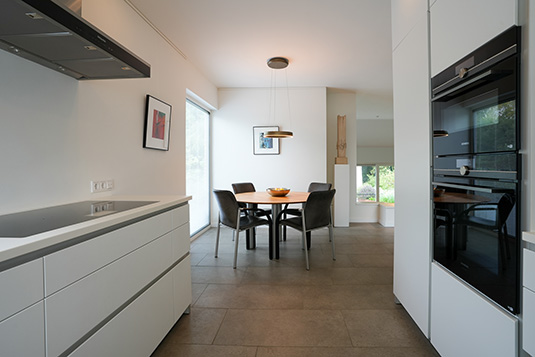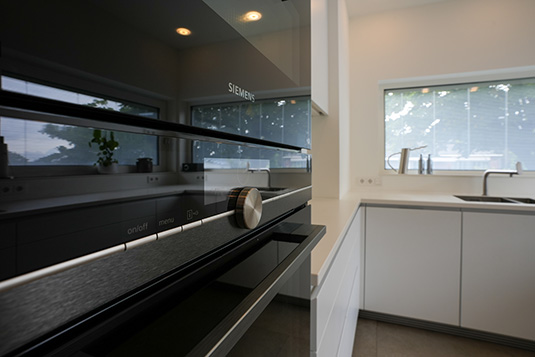 Appliances by Siemens.
Kitchen faucet by Bulthaup.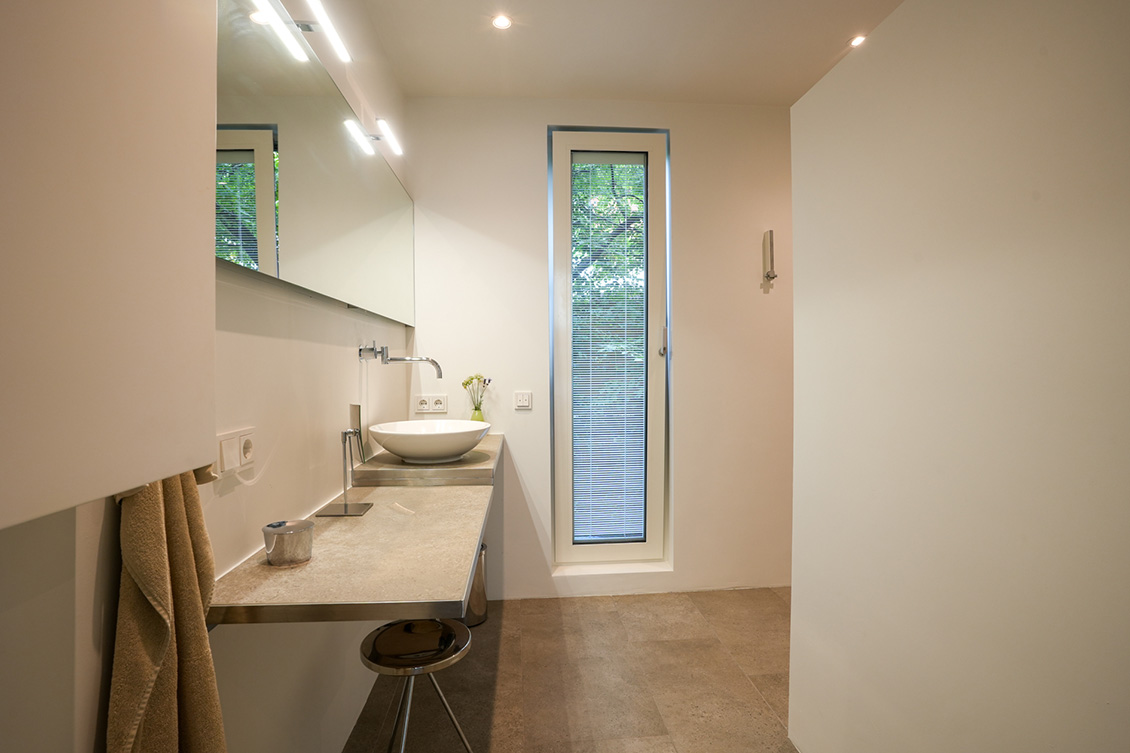 The bathroom was fully redesigned, with radiant floor heating and the original horizontal window was replaced by a slender vertical window.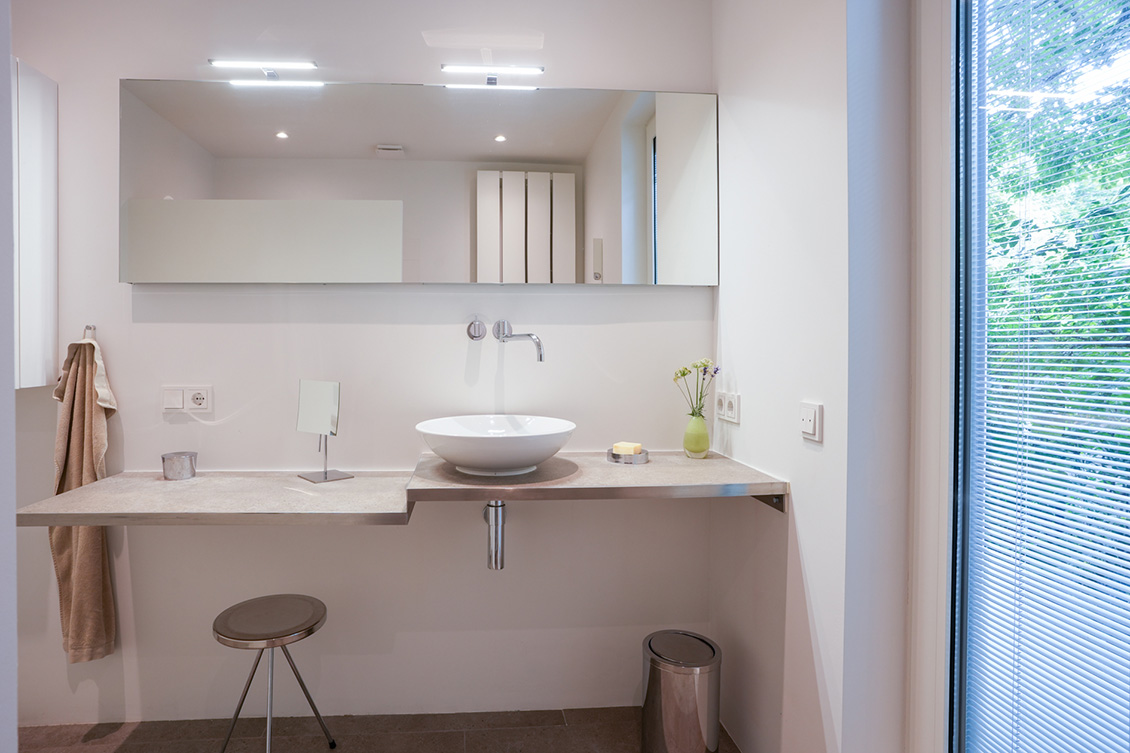 The floating, custom, minimalist countertop was created with a steel-framed composite concrete.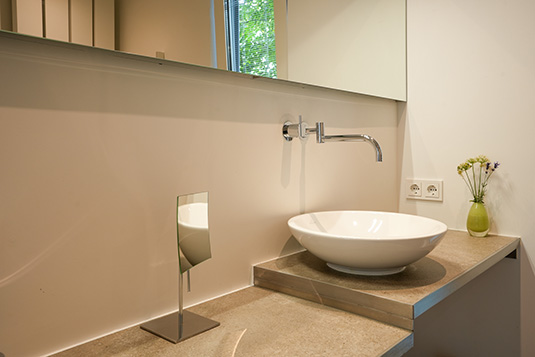 Bathroom basin by Cielo.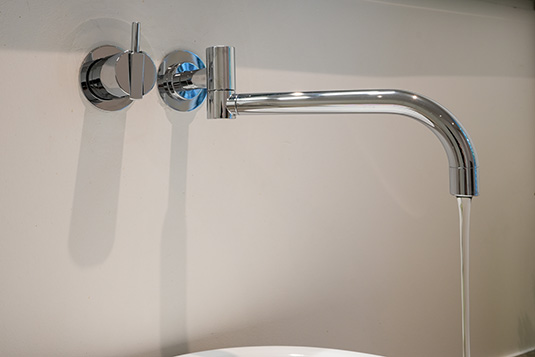 Bathroom faucet by Vola.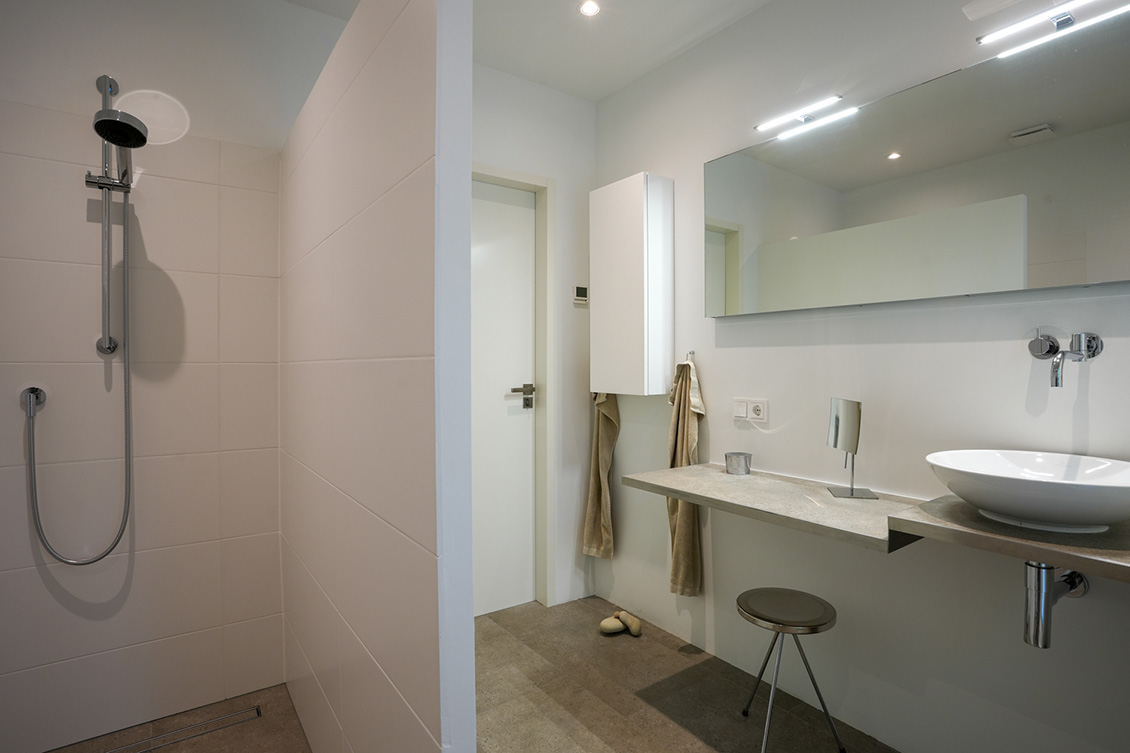 The slim partition wall has a pre-tensioned internal steel structure, and the cabinet was partially set into the wall. Both add to maximizing the space.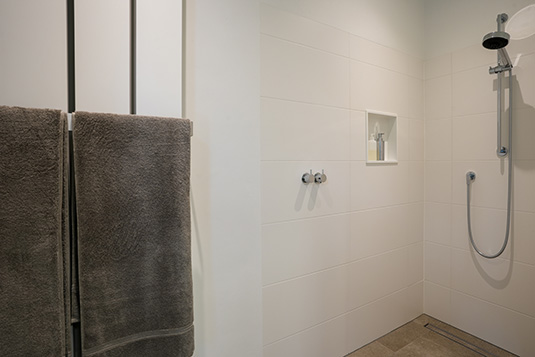 Shower system by Dornbacht.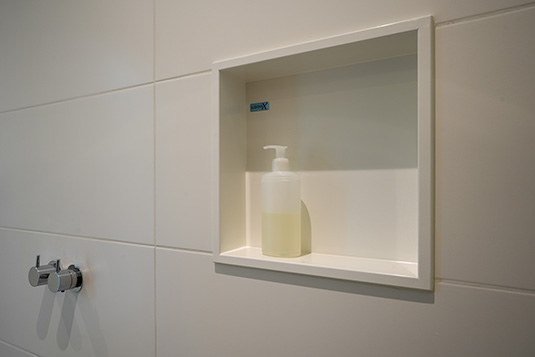 A soap niche and the shower taps are placed in the side wall.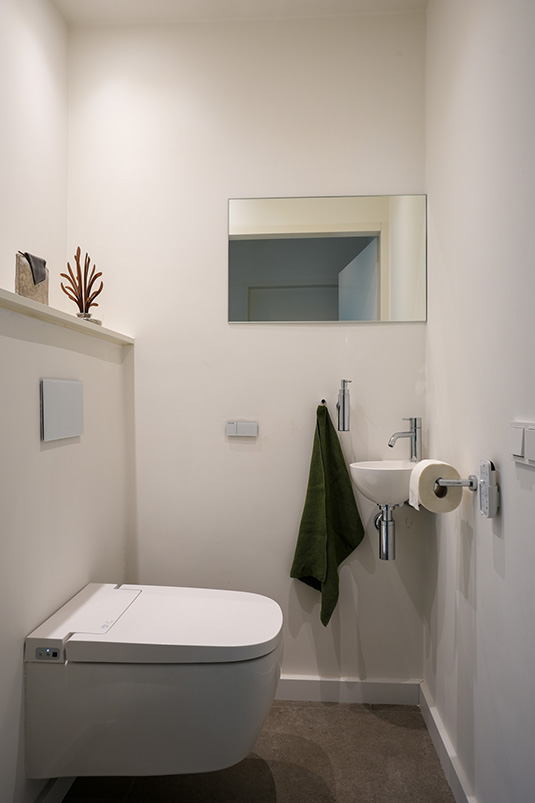 The seperate half-bath is equipped with an environmentally conscious bidet toilet.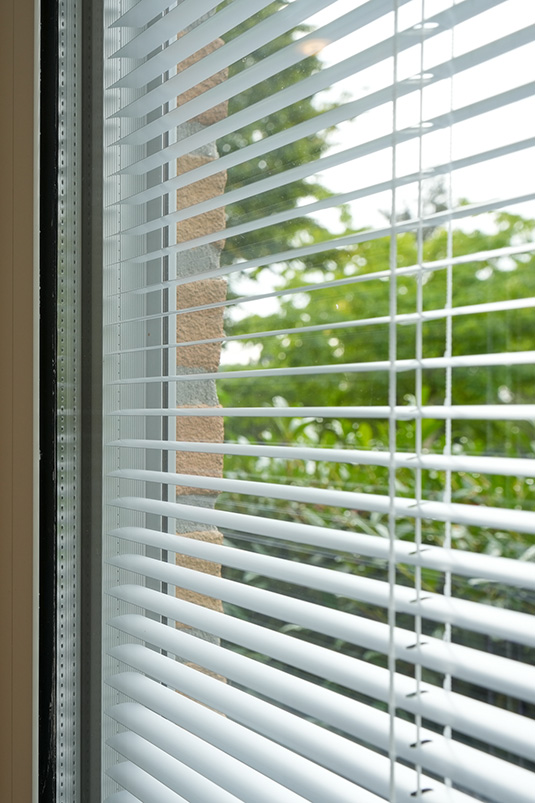 New triple pane glazing with integrated blinds, throughout the house.

Project: House E
Client: Confidential
Location: Amstenrade, The Netherlands
Type: Residential / Renovation
Size: 105 sqm / 1130 sqft
Status: Completed

Design: Studio Memo in collaboration with the client
General Contractor: JNS Totaal / Jos Schaefer
Kitchen Supplier: Bulthaup
Project Photography: ID Stijl / Ineke Bartholomée